Solsongju Damsoul Soju/375ml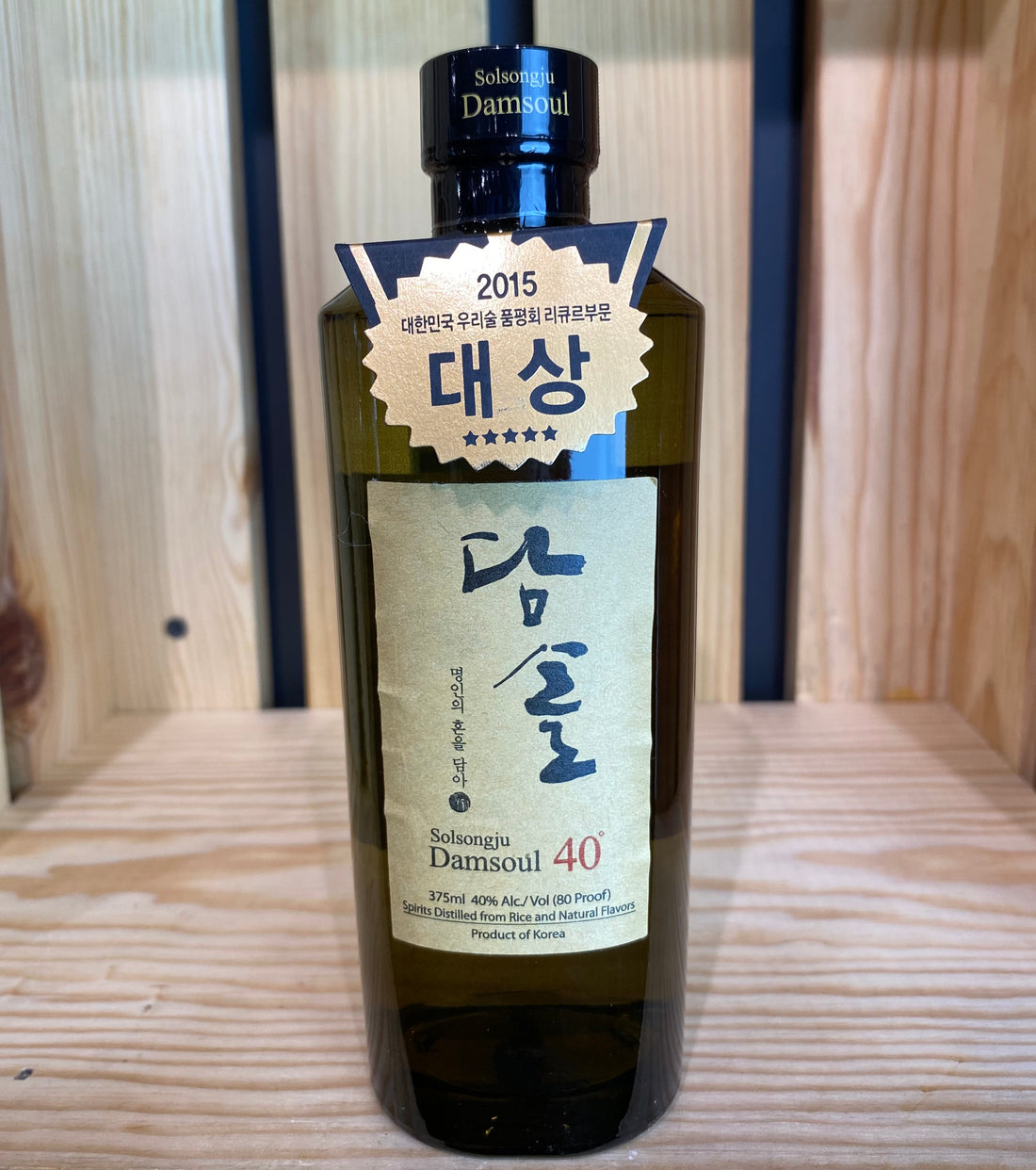 Solsongju Damsoul Soju/375ml
Pickup available at Craftbottlz, 1 Morse Court, New Canaan
Usually ready same day
A Korean Soju distilled from rice in the traditional style. 40% alcohol(like vodka) this one is a bit stronger than most. It is very clean and focused with a silky texture. Serve chilled and pair with fish and tempura.
My favorite new shop
"My favorite new shop. Great selection. Amazing personalized service. There's a lot to be said about supporting small local stores. Even though it's not huge, I always find something great. Everything is 'pre-shopped' for you."
- Megan
I just keep coming back
"The moment you walk into Craftbottlz you know it's different. It looks different. The salespeople are helpful. Everything I have tried from them is amazing. I just keep coming back."
- Tina
What a special store!
"What a special store! New Canaan needed something like this. Justin is great and incredibly knowledgeable about everything in the store. He has a story about all the products and is happy to help and share info."
- Gary
What an amazing selection
"I have loved everything I bought at Craftbottlz. What an amazing selection. They have everything you are looking for. It's so much easier to shop there than at most other wine shops. The selection is so carefully selected and you know everything is good. Justin really cares what's in the store."
- Trevor